Dream of Color - 15 Pieces Colourful Makeup Brush Set
This product is currently sold out.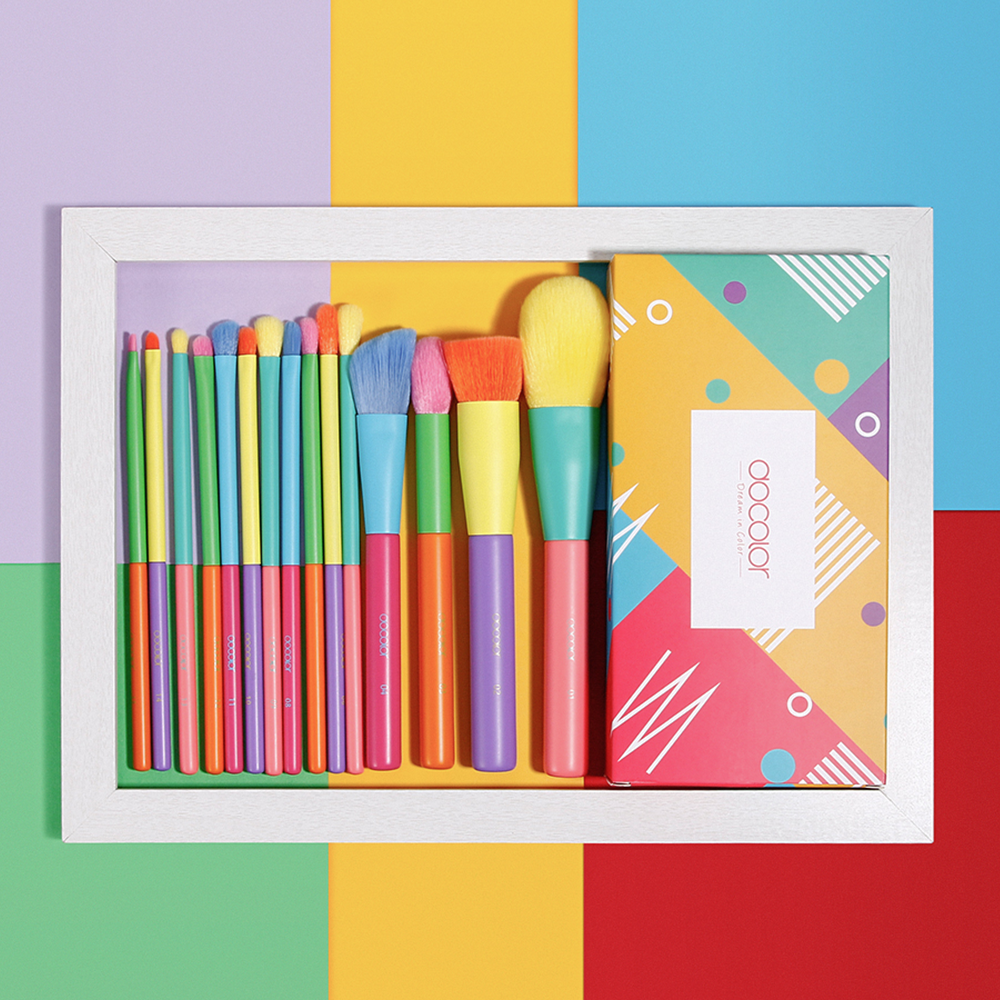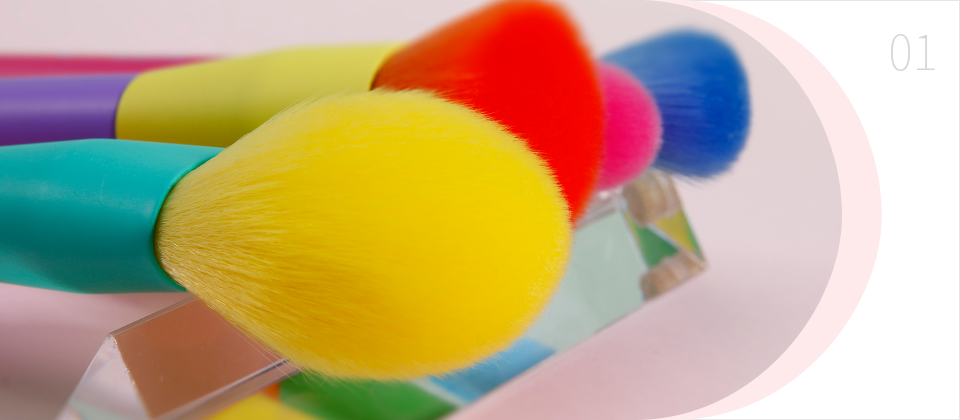 Soft hair
The amount of hair is rich and dense, the hair peak is slender and soft.
The powder is easy to attach, the touch is soft and does not irritate the skin.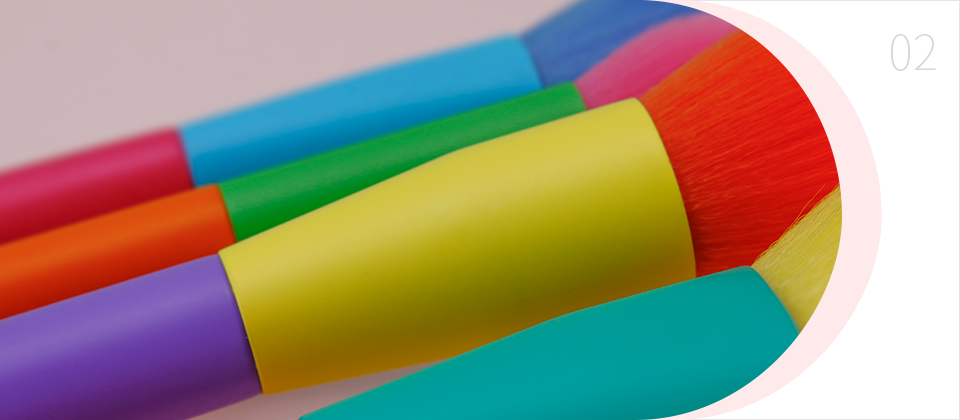 Aluminum tube
Using thick aluminum material, wear-resistant and not easy to deform.
Matte color paint, repeated spraying more than 7 times to make the color delicate and even.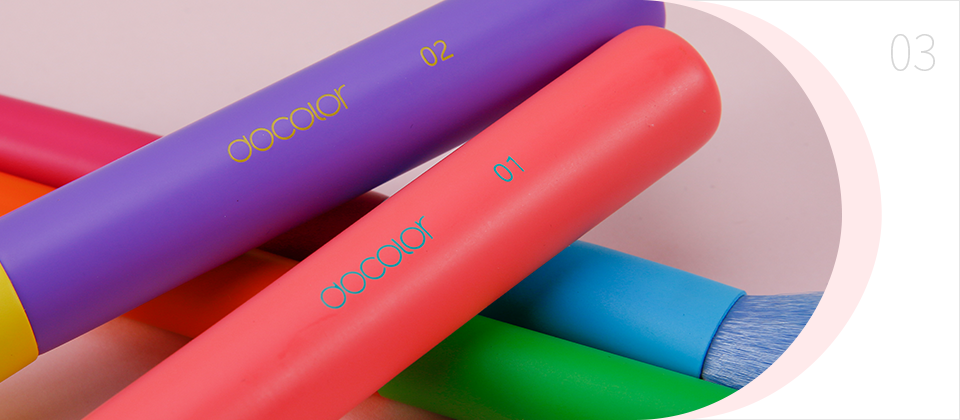 Unique brush handle
The brush rod uses synthetic resin material, with soft colors and easy cleaning.
The brush of moderate thickness is comfortable to handle when applying makeup.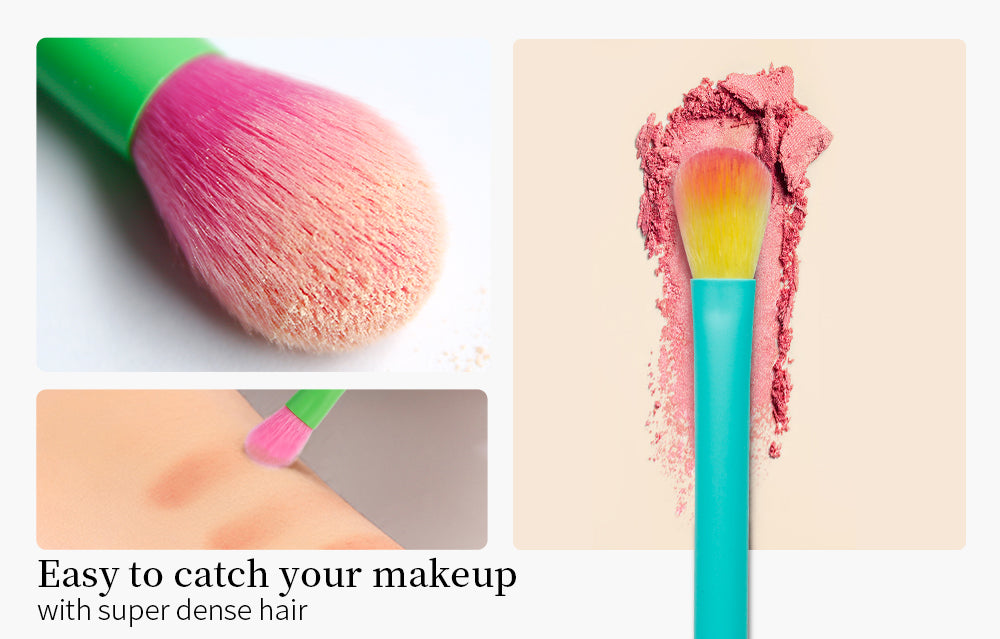 01 Powder brush
Expertly sweep on blush, bronzer, and finishing powder.

02 Foundation Brush
Apply liquid or cream products such as foundation and primer.

03 Blush Brush
The brush can be used to do blush and highlighter, brush out a natural blush to highlight the perfect facial contour.

04 Contour Brush
Shaped to define the forehead and cheekbones.

05 Blending Brush
Apply or combine shadow shades to smudge eyes and make eye shadows more natural.

06 Highlight Brush
Hit your highpoints for precision highlighting.

07 Shader Brush
Packs on eye shadows and shades on the eyelid.

08 Concealer Brush
Use it to apply concealer on the facial details.

09 Blending Brush
Apply and combine shadow shades.

10 Eyeshadow Brush
Apply and smudge the shadow under eyes.

11 Blending Brush
Use it for nose contour to make the nose makeup more three-dimensional.

12 Eyeshadow Brush
Packs on eyeshadows & shades and works for any area of the eye.

13 Pencil Brush
Use it for depositing color into the crease, defining shapes, tapping color on the lower lash line, or smudging color.

14 Detail Brush
Used for the details of eye makeup.

15 Eyebrow Brush
Use it to apply liner with precision.
---